Everyone's youngster should go to school. It's a place where they can learn and get ready for the future.
But regrettably, millions of kids worldwide are either unable to attend school or are made to do so in appalling circumstances.
This image of a Chinese youngster walking to school with a frozen head is going viral on the internet. It's difficult not to be moved by it, thus I thought it was vital to share this picture and stop to think.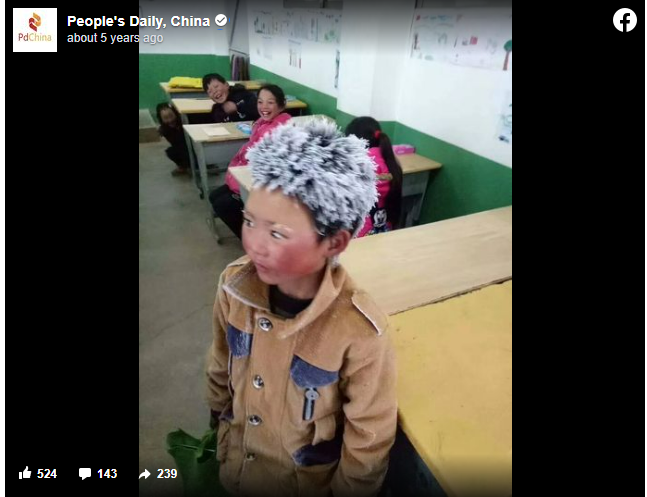 Wang Fuman, an 8-year-old living in China's Xinjie province.
The youngster has lived with his grandmother ever since his mother abandoned him and his father was compelled to relocate to a major city for employment.
Wang Fuman must now walk three miles each way to go to and from school, which takes him hours every day. Wang has found it more difficult than usual to get to school as winter has set in and the temperature has dropped. The mercury frequently drops to -9 degrees Celsius.
The boy's school's principal made the decision to share these images on social media to highlight the difficult circumstances that many of his kids face.
And the final image of Wang Fuman that the principal shared has gone viral. The image demonstrates how the young boy's head is totally frozen. His cheeks are burning from the cold, and his eyebrows are frozen. According to Noticias Caracol, the boy's principal explained that he chose to walk to school in the terrible weather since he had an exam.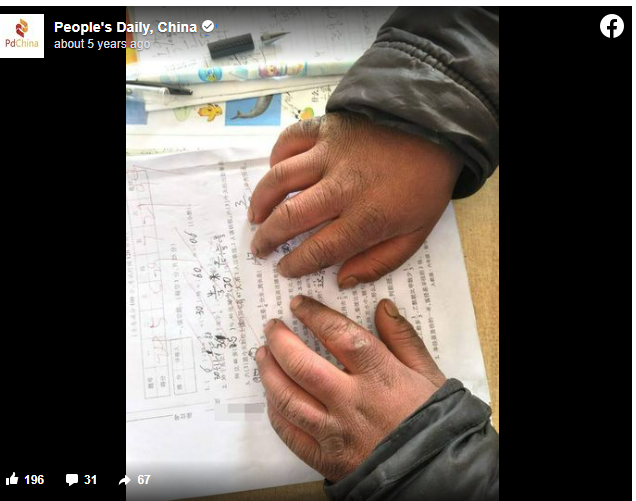 Despite the weather, the young boy was adamant about getting to school in time for the test. He finished the exam with his hands frozen.
Wang Fuman demonstrates his strictness and commitment to learning in a powerful way. I sincerely hope that he will receive some assistance as a result of these pictures, allowing him to attend school without having to endure such trying circumstances.
All kids should be allowed to get to school in respectable conditions because they are entitled to do so. Please SHARE if you agree.