Remember the gorgeous actress Amy Jackson from everyone's favourite movies 'I' and 'Ekk Deewana Tha'? The stunning diva who has been away from movies for quite some time now, has left her fans shocked after new pictures of her surfaced online.
Her transformation has left fans in a state of disbelief. The actress is now trending on X (Twitter) as fans are not very happy with her new looks. The actress shared a bunch of pictures from her recent outing with boyfriend Ed Westwick and looked rather different than usual.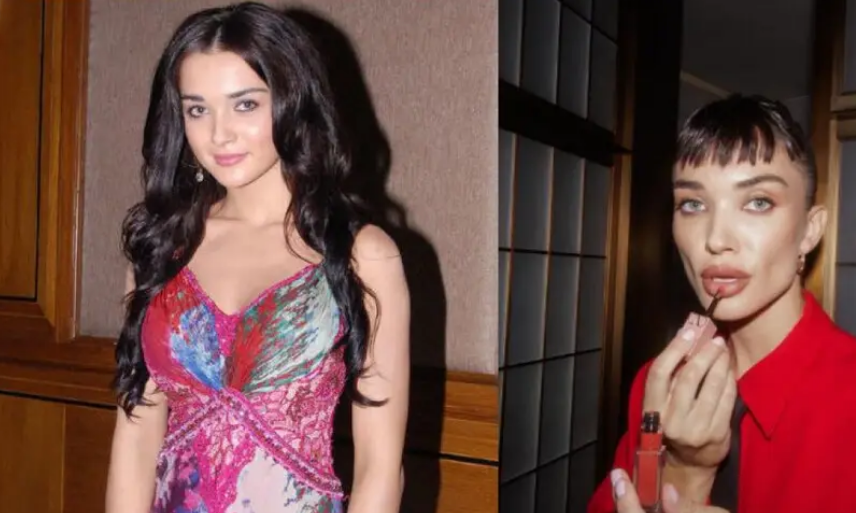 Netizens found an uncanny resemblance between Amy and Irish actor Cillian Murphy. With her cheekbones higher than usual, light eyes and open-mouth expression, Amy reminded fans of Cillian who took to X to share some hilarious memes.
On the personal front, Amy is currently dating 'Gossip Girl' star Ed Westwick after her engagement with George Panayiotou was called off. She made her relationship Insta official in June last year.
She has been away from films for quite some time now and was last seen in 'Acham Enbathu Illayae'. She is known for her films like Robot 2.0, The Villian, Theri and Singh Is Bliing.
On the other hand, Cillian was last seen in Christopher Nolan's hit film Oppenheimer.