Despite a death hoax going through the internet, it appears that Alan Jackson is still alive. On Nov. 16th, a dubious news source by the name of FNews2 published a post claiming that Alan had passed away at the age of 64, along with a picture showing the beloved singer in a frame with candles and red roses.
The website's announcement of Jackson's alleged death sparked a death rumor that quickly swept across social media. His passing was the subject of rumors on WhatsApp, Twitter, Facebook, YouTube, and other platforms.
FNews2 is not a reliable news source because they frequently post fabricated celebrity obituaries. For instance, they recently circulated a report claiming Alan Jackson had died, but his team still needs to respond.
The death rumor hasn't been addressed explicitly by Jackson or his staff, but it appears they alluded to it in his most recent Instagram post.
Jackson is seen in the video accepting a prize at the most recent CMA Awards. He wrote, "Still living that honky-tonk dream y'all," as the caption for the video.
He received the CMA Willie Nelson Lifetime Award, and Carrie Underwood, Jon Pardi, Lainey Wilson, and Dierks Bentley gave a legend tribute concert in his honor. He posted a picture of his family on his tour bus backstage at the next day's prestigious awards ceremony.
His Instagram caption read, "What a wonderful evening at the CMA Awards with loved ones, friends, and fans. #CMAAwards."
Jackson's eldest child, Mattie Jackson Selecman, also posted a number of images to social media recapping the event and sending her father sincere congratulations. "I love my dad so much!" "I have seen Dad perform so many times I lost count." Selecman started.
The actress continued, "These last couple of years, I've started watching other people – all the fans and, heck, other incredibly successful musicians – watch him too. Thirty-two years of award shows, a couple of White House trips, backstages, and sound booths, you name it."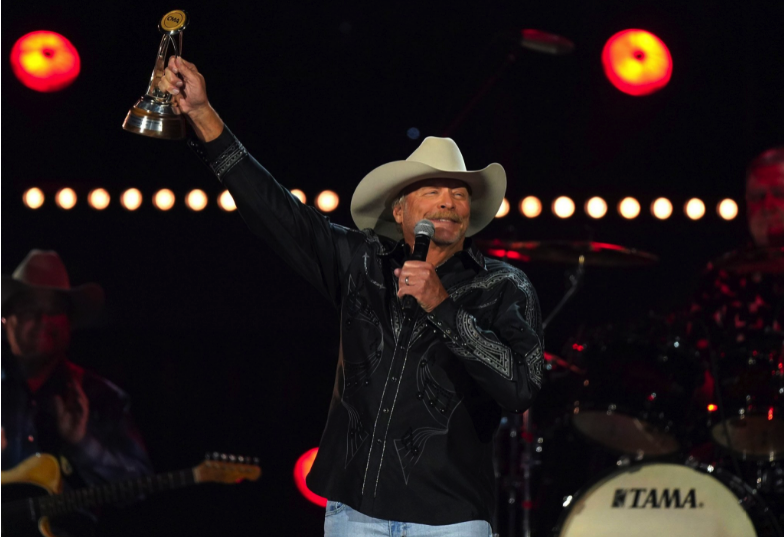 Mattie takes great pride in her father and his positive influence on others. He has always worked with his family and has been entirely giving with his earnings. She says he has always served as an example for her and has "made ripped jeans and mustaches chic."
Alan Jackson's Last Call: One More For The Road Tour, which made stops in 30 cities throughout the country earlier this year, has ended. Jackson's tour was his first significant one following the fall of 2021 disclosure of his Charcot-Marie-Tooth (CMT) illness diagnosis.