Given that the British royal family is one of the most well-known families in the world, it is not surprising that the general public is curious about every aspect of their personal lives.
Living a life under the watchful eye of the paparazzi and the media isn't easy, and out of everyone, Harry and Meghan know that best.
In fact, the Prince claimed that this was one of the factors in their decision to emigrate to the United States. Harry frequently blamed the paparazzi for his mother's misery, and he most definitely didn't want his wife to experience the same thing.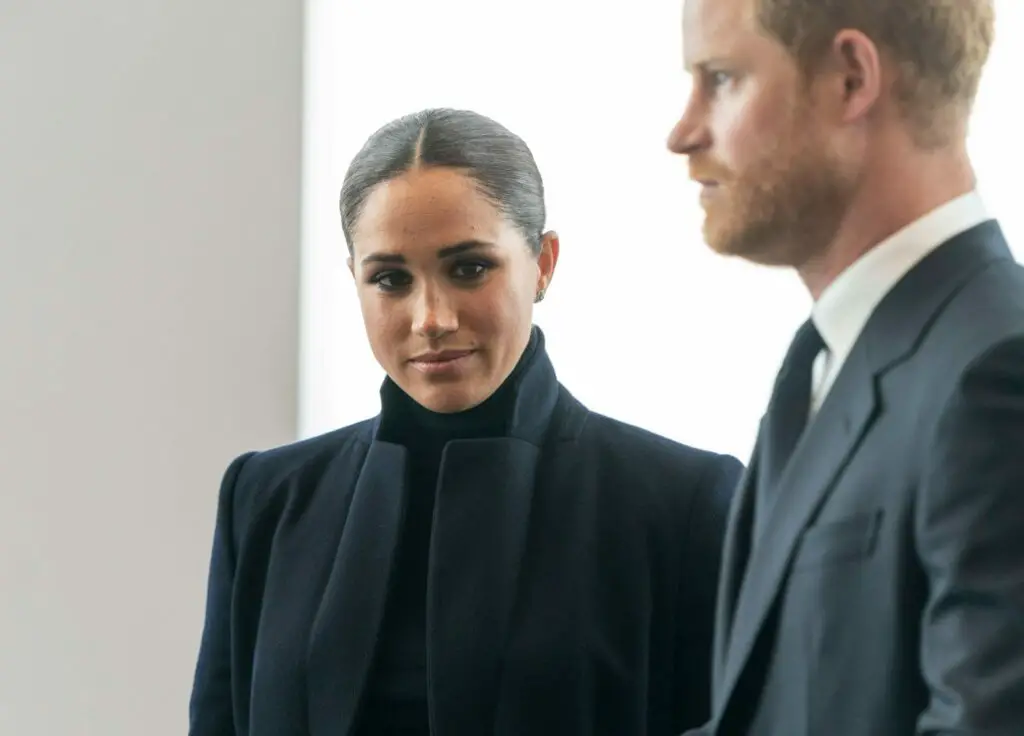 The couple now tends to live a more quieter life and keep their children away from the spotlight.
When Archie Mountbatten-Windsor was born on May 6, 2019, Harry and Meghan posed with him in front of the Portland Hospital in London, where he was born, as is the tradition.
"Today The Duke and Duchess of Sussex are delighted to share their first public moment as a family," the Sussexes wrote.
Later, Harry and Meghan took a trip to South Africa where they met Archbishop Desmond Tutu. "Thank you Archbishop Tutu for your incredibly warm hospitality, Archie loved meeting you!" they wrote on Instagram along with a series of photos of their son.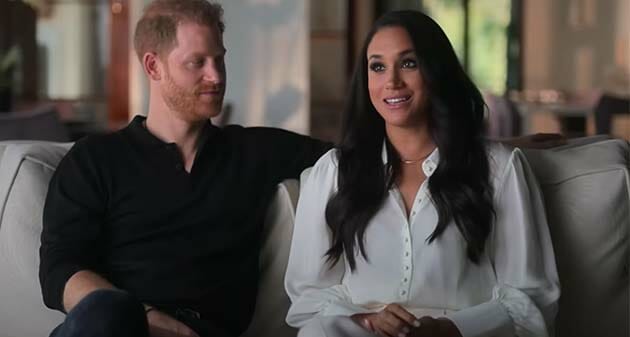 However, that changed when the Netflix documentary about Harry and Meghan, consisting of six episodes, aired. In the first episode of the documentary, the Sussexes provided people from all over the world with an intimate look into the family life at their home in Montecito, California which was previously described as "Fort Knox," and security is tight.
With that said, fans were able to take a closer look at Archie and Lilibet as well.
Archie, being the older sibling, stole the show quite a few times and viewers were able to hear him speak for the first time.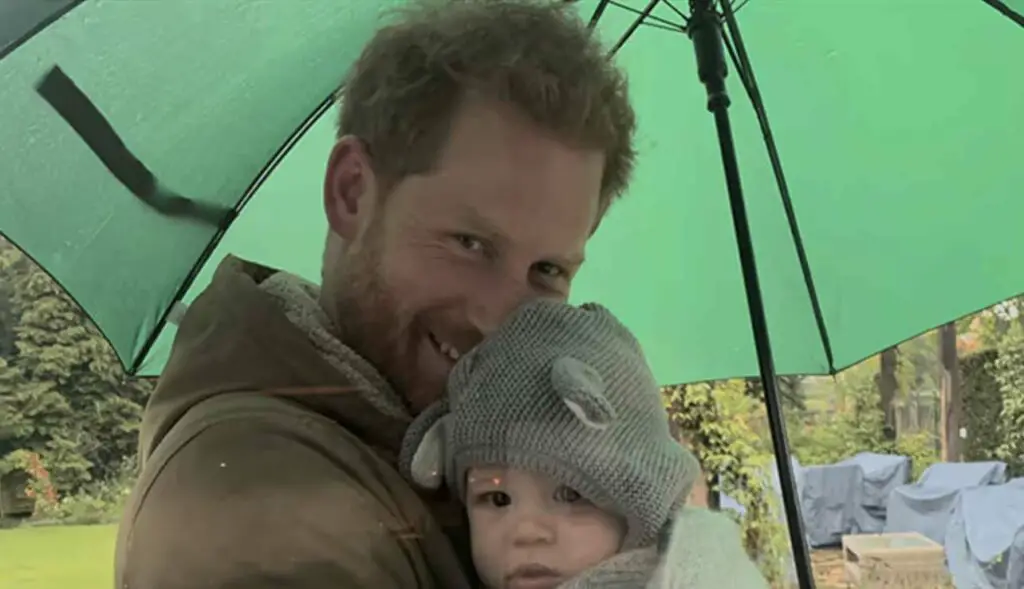 In one of the scenes, the father and the son are seen birth-watching from their patio. As they were eager to watch the hummingbirds, Harry asked from Archie to be quiet so that he could hear the sound of the nature.
"We won't get a chance to be this close to hummingbirds ever again," Harry told Archie.
Well, being just a toddler, Archie did quite the opposite and started speaking in a loud voice. In one moment, he could be heard saying, "I've got a dirty foot mama because I was with you," which made his parents laugh.
"You've got a dirty foot, sweetheart," Meghan replied. "Papa is a birdwatcher so this is a really big moment for him."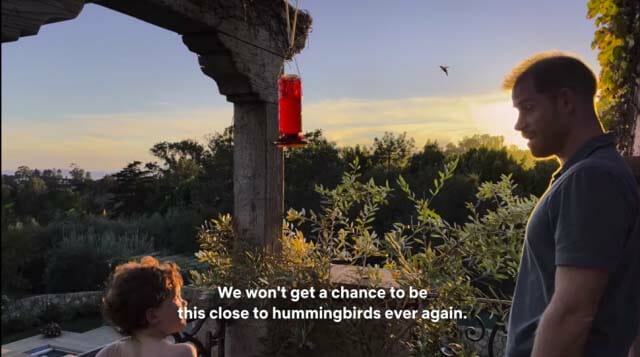 The series treated the fans with plenty of other beautiful family photos and videos, including one where Harry is resting on Meghan's baby bump. Then, Meghan and Archie feeding their chickens, and Harry pushing Lili in a baby stroller.
What fans found the cutest of all is a photo of Harry and Archie posing under an umbrella while the little one wears a knitted hooded jumper with bear ears. There was also another photo of Archie which made people emotional. He could be seen looking at a photo of his late grandmother, Princess Diana.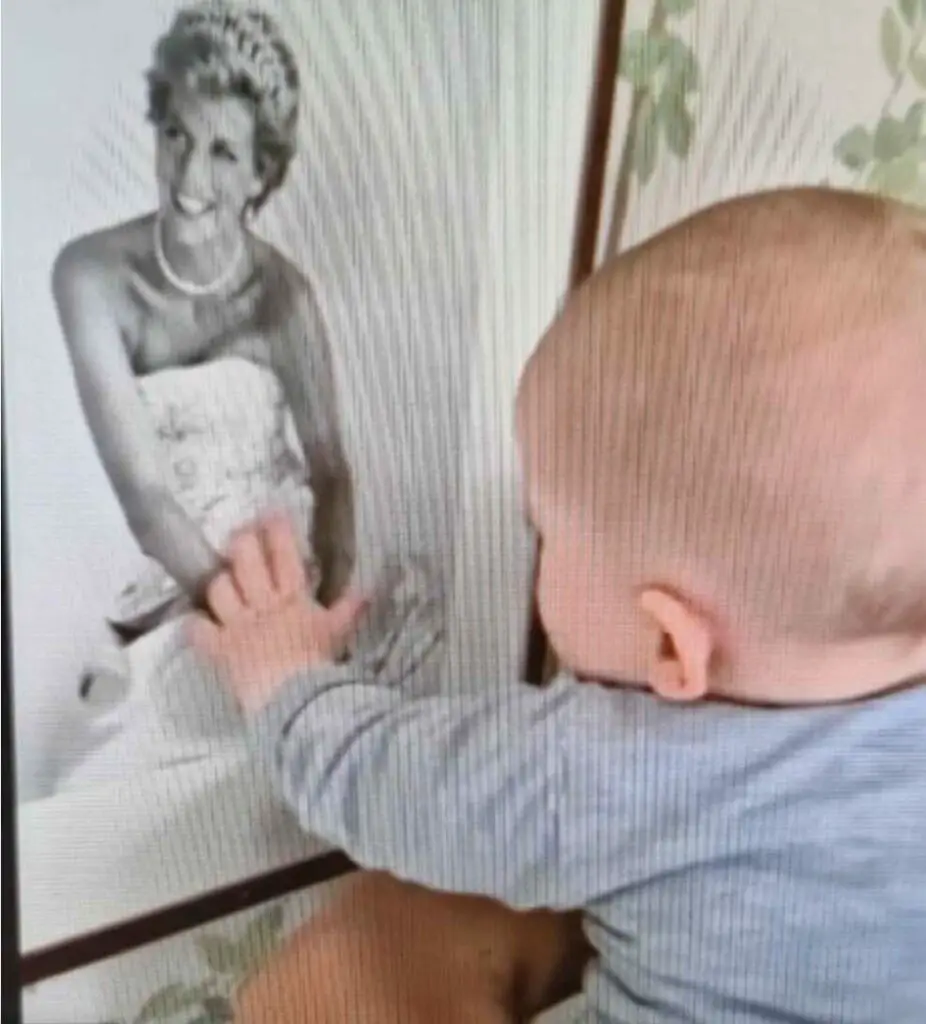 Another short video of Archie was also included in the documentary. It showed a beautiful sunset and Meghan asking him what he thinks of it.
"Well, it's all done, beautiful," he answers.
And as much as many found Archie adorable, they couldn't help but share their thoughts on the way he speaks, or better said, on his accent. It is obvious that he has adopted an American accent.
"Not Archie having the most adorable American accent," one user wrote on Twitter.
"Prince Archie has an American accent? I didn't have any expectations of what he'd sound like but it was not that," a second person tweeted.
Experts spoke of the possibilities of Archie speaking with an American accent and that is totally normal as he's constantly interacting with local children. This doesn't mean, however, that he wouldn't be able to switch between accents once he grows older.
"If Archie's first experience of mixing with other kids is in a Los Angeles preschool, he will develop a Californian US accent," Geoffrey Pullum, linguist and emeritus professor of general linguistics at the University of Edinburgh explained.
"He may learn to speak like an American kid in California, but be able to switch to a British accent when he visits in England," Berko Gleason, an emerita professor at Boston University who researches language acquisition, added
The Sussexes might be causing a stir with their series and Harry's book Spare which was published two weeks ago, but they are definitely seem to be living their lives to the fullest.
What are your thoughts on this?
Please SHARE this article with your family and friends on Facebook.