Young people dying too soon are devastating, and the sad news of Keenan Cahill's passing is no exception.
With his amusing lip-syncing videos, the well-liked YouTube celebrity instantly rose to social media fame in 2010.
Sadly, on December 29, 2022, he passed away.
I don't belong to the younger generation that spends their days devoted to YouTube, but I still recall the first time I came across Keenan Cahill there.
You couldn't help but smile when you saw the young youngster performing the biggest hits of the day because of his charisma and contagious pleasure.
2010 saw the release of Keenan's first lipsynced YouTube video, which featured him performing Katy Perry's "Teenage Dream." Soon after that, his videos began going viral, bringing him international renown.
Historic Youtube-user
But one video in particular stood out and catapulted the adored Keenan to internet fame.
Together with 50 Cent, Keenan posted a video in November 2010. "Down on Me," the rapper's song that the duo covered with Jeremih, became an instant hit. At the height of his fame, Keenan had guest performers queued up to appear on his channel. It received 60 million views.
Always with a huge smile and a lot of energy, he sang songs and did lip-sync videos with some of the biggest names in the entertainment industry, such as Jennifer Aniston, Flo Rida, Maroon 5, Cody Simpson, Jason Derulo, and Justin Bieber.
Keenan was the first user on YouTube to reach 500 million views on his channel. He was nominated for the Viral Web Star at the J-14 Awards, and the young star's life was also captured in a one-hour documentary aired in France, Belgium, and Switzerland.
The hilarious YouTuber also created his own music, releasing 18 singles and two EPs via iTunes.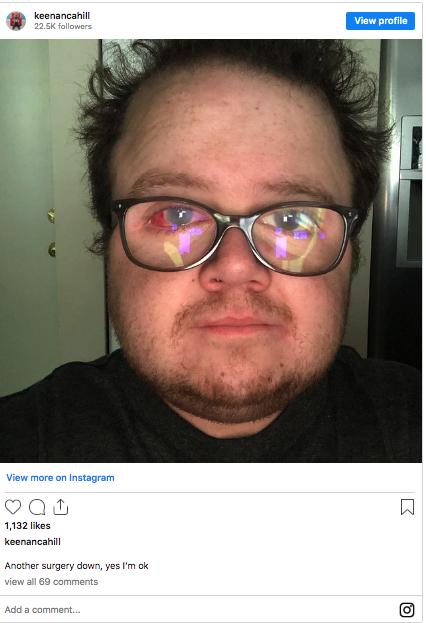 "I wanted to put a song out there to show people that I'm capable of not just being a lip-syncer on YouTube," Cahill mentioned after relating his debut single "Hands Up."
"I thought, 'If I can sing, then why not do my own music and do what I've always wanted to do?'"
Keenan Cahill, born in 1995 in Elmhurst, Illinois, was diagnosed with Maroteaux–Lamy syndrome when he was just a baby.
People with MPS typically don't display any signs of the condition at birth, but the rare genetic disorder causes many tissues and organs to enlarge and become scarred over time. In 1997, Keenan underwent a bone marrow transplant in order to slow down the progression of the disease – but he was forced to live with it for the rest of his life.
In 2011, when Keenan mentioned he was receiving weekly infusions, as well as a treatment called "enzyme replacement therapy." Over the years, the Illinois native had several surgeries, including surgery to relieve intracranial pressure.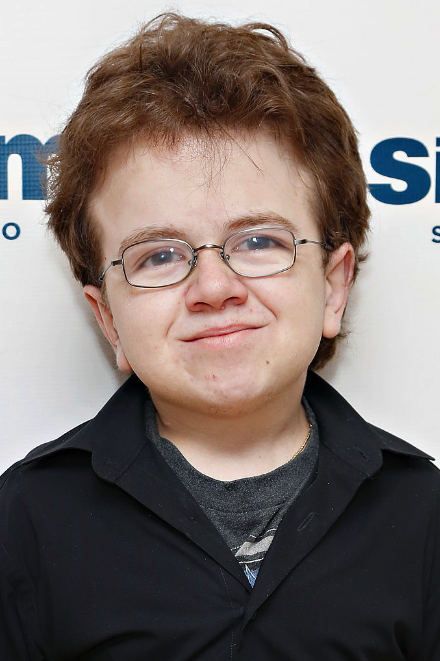 Cahill had open heart surgery on December 15 at a hospital in the Chicago region, but regrettably there were issues.
His management claims that despite being placed on life support, doctors were unable to save his life. He was 27.
Keenan still had a sizable social media following even though it had been a few years since his big break.
He revealed details about his most recent endeavor, on which he collaborated with the artist Jillian Jensen, aka "Rain," a few weeks ago. He gave his Instagram followers a health update in one of his final updates in December.
"One week till open heart surgery. Wish me luck. Love ya'll," he wrote.
The news of Keenan's passing saddens me. He had a sweet spirit and fun energy and brought a lot of joy to people with his YouTube videos!
Rest in peace!