Everyone can recall the tragic and untimely death of beloved actress Natasha Richardson in 2009. The actress left behind her husband Liam Neeson and two young sons, Micheál and Daniel.
Liam Neeson's love story with his long-time love Natasha Richardson was sparked in 1993 – a few years before they officially got together. The two actors were performing alongside one another in the Broadway show 'Anna Christie'. The chemistry between the duo was palpable and is credited as being the reason for the show's Tony nomination.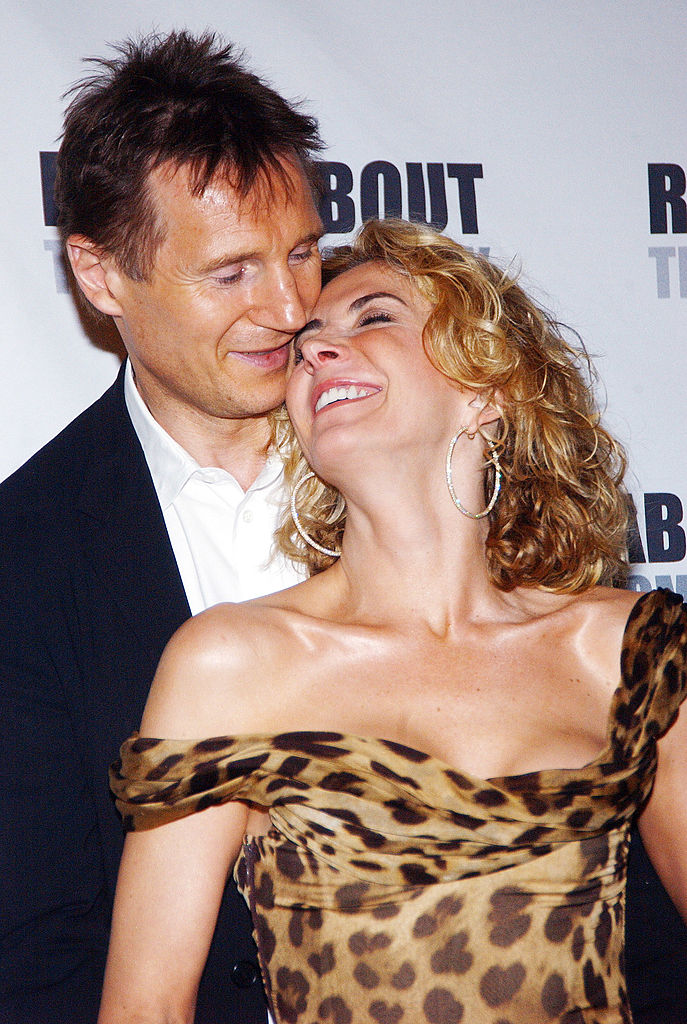 During the time the two were starring alongside one another on Broadway, Richardson was still married.
Soon after, Richardson's marriage officially ended and she started pursuing her feelings for Neeson. When Richardson's thirtieth birthday rolled around, she received a card from Neeson. The card was generic which threw her off and she called Neeson to clarify what their relationship was.
This is when Neeson realized he had truly fallen in love with her. A few years on, the couple tied the knot at a farm in upstate New York.
What followed was years of marital bliss. They soon welcomed their elder son in 1995 and their younger son followed just 18-months after. The couple was incredibly happy together and built a beautiful life and family over the years.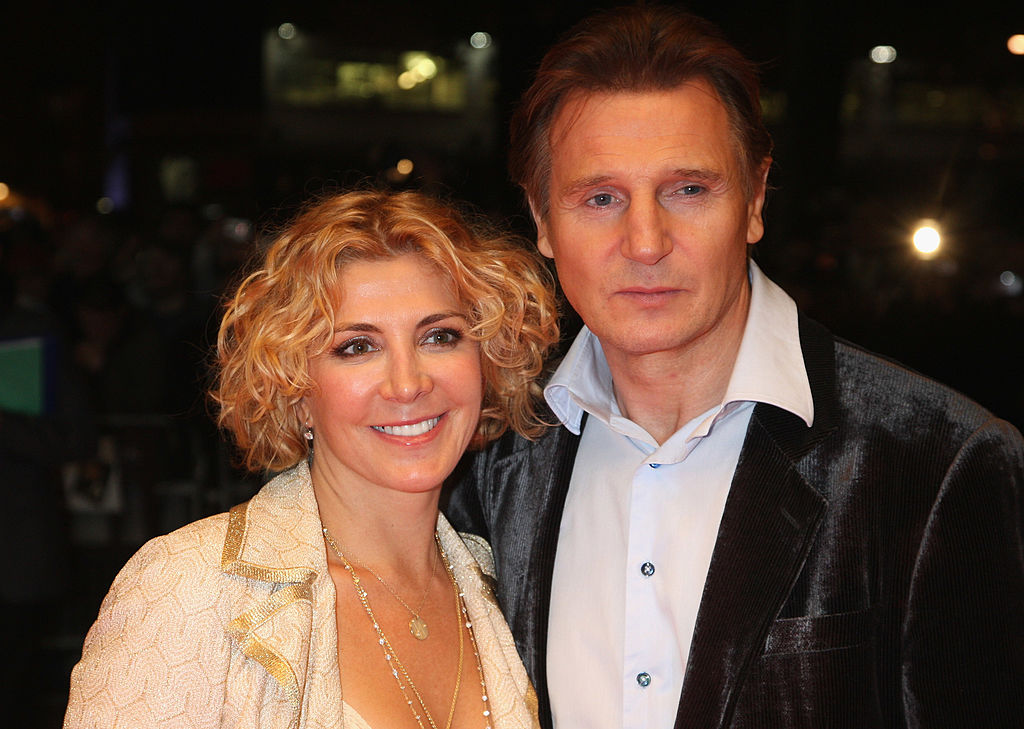 Then an unexpected tragedy struck. On the fateful day of March 16, 2009, Natasha Richardson was taking ski lessons at a ski resort located in Québec, Canada.
She had a fall at the end of the beginner's trail and hit her head on the hard-packed snow. Her ski instructor was concerned about the blow to her head but she made light of it. Even when she was examined by the ski patrol for a second opinion on the insistence of her ski instructor, she resisted and declined their offer for further medical assistance. Natasha signed a waiver that declined further medical assistance.
She even made light of the entire incident with her concerned husband on the phone. Soon after the incident, she started experiencing anxiety, a headache, and confusion.
The resort immediately called an ambulance and took her to a nearby hospital. Once she received emergency care at the hospital, Natasha seemed to be improving but the medical staff decided to transport her to the nearby Montréal trauma center for better care.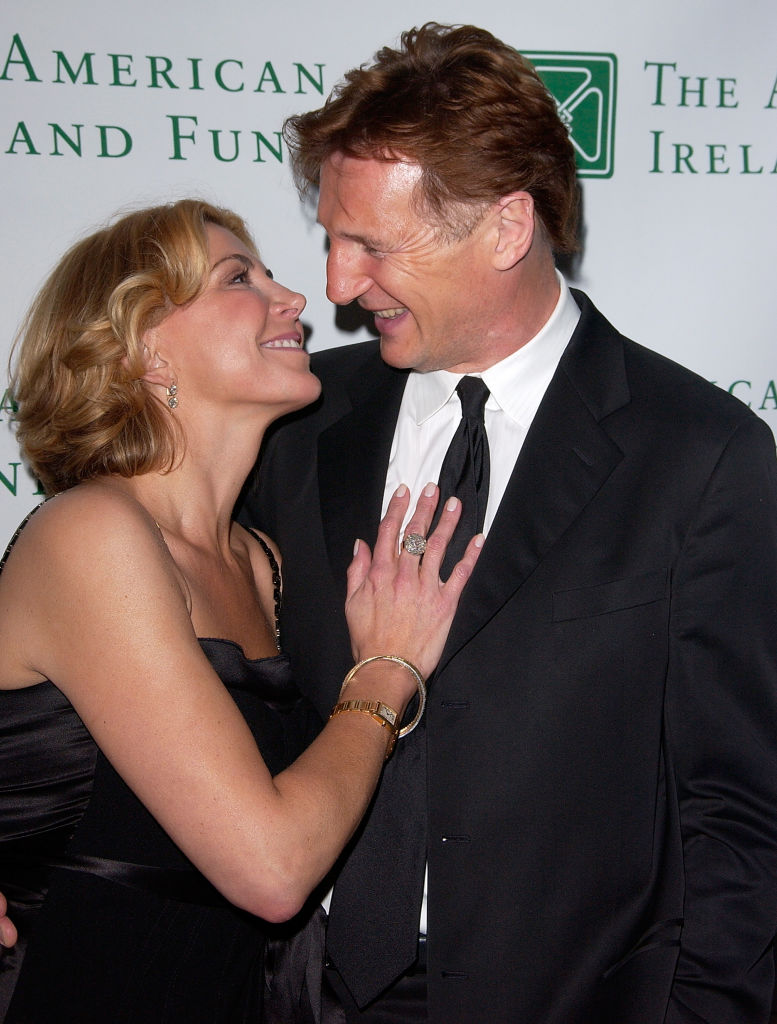 When Neeson received word of his wife's condition he immediately rushed to be by her side. The staff at the hospital did not recognize Neeson and did not let him through. But a kind-hearted nurse who saw the incident allowed Neeson to secretly enter his wife's room.
Neeson saw that his wife was hooked up to life support and had been declared brain-dead. The heartbroken actor recalled his discussion with his wife about such circumstances; both of them agreed that if they were in a vegetative state they would want the other person to pull the plug.
Neeson was unsure that his wife could hear him but still continued to profess his love for her. He told her this was goodbye and promised to take her back to New York so she could say goodbye to her family.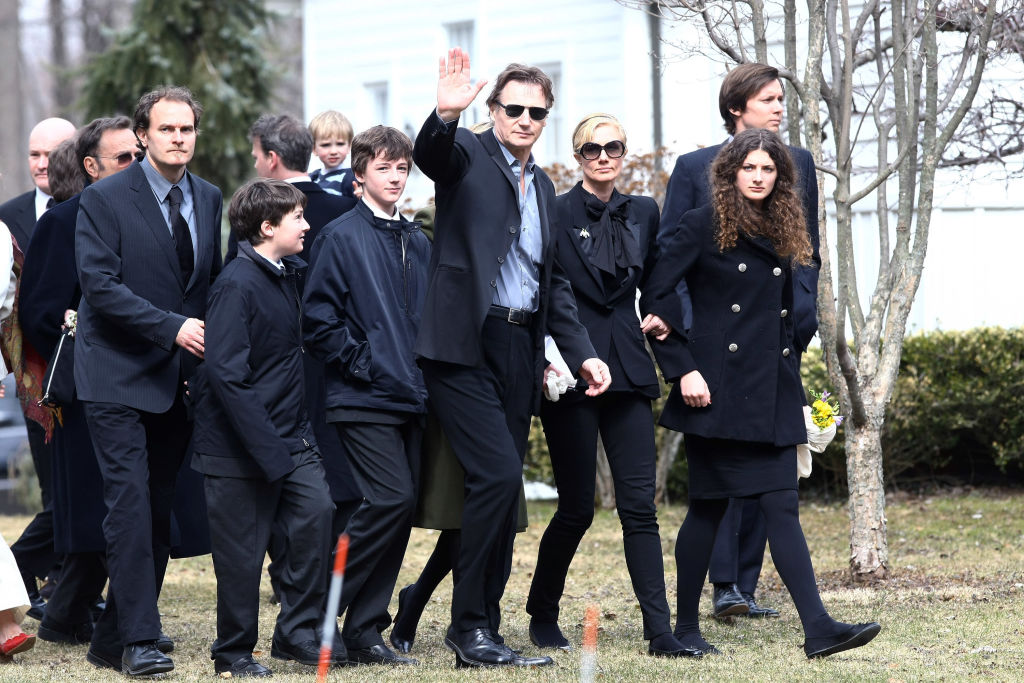 Natasha's family and friends gathered around her for their final goodbye. The late actress's mother, the legendary Vanessa Redgrave was present as well.
The goodbye was heartwrenching for Neeson, his sons, and other family members but they found comfort in the fact that Richardson was an organ donor and her donation had helped sustain the lives of three people.
Now it has been a decade since her death. Her sons at the time of her passing were 13 and 12 years old each. Now they have grown into adult men who are leading their own lives.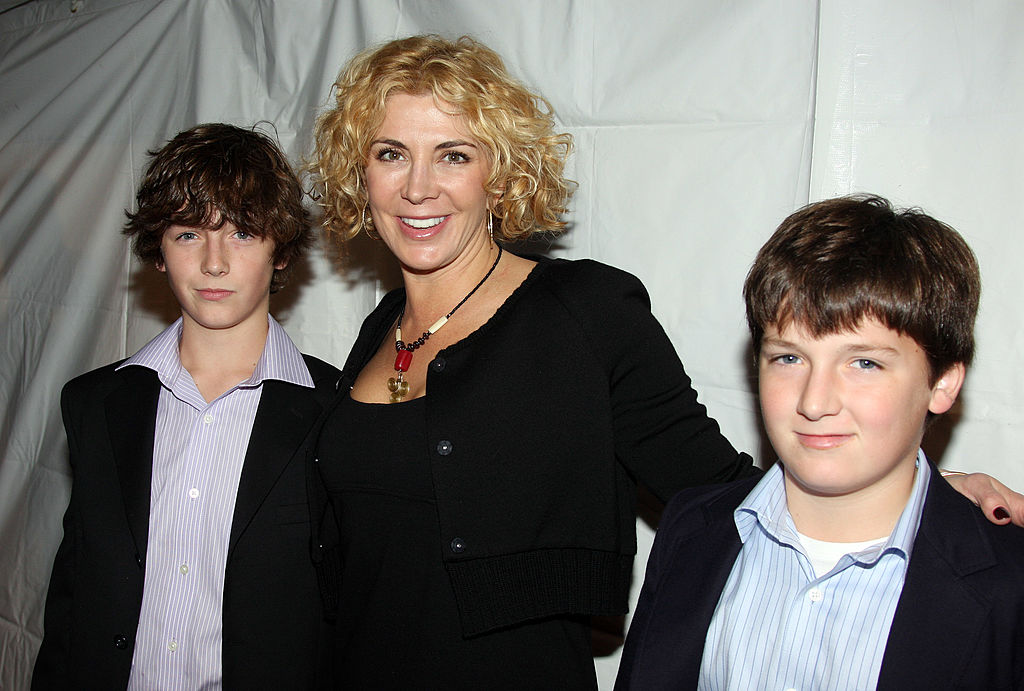 The couple's elder son Micheál is also an actor, following in the footsteps of his movie star parents. He has carved out a career in his own right starring in various roles over the years. The 26-year-old has played roles in major films including "Anchorman 2: The Legend Continues", "Vox Lux," "Big Dogs," "Broken Symphony," and "Paradise."
Micheál has even starred alongside his father Liam Neeson twice. In 2019, the father-son duo acted in "Cold Pursuit" together and the subsequent year starred in "Made in Italy."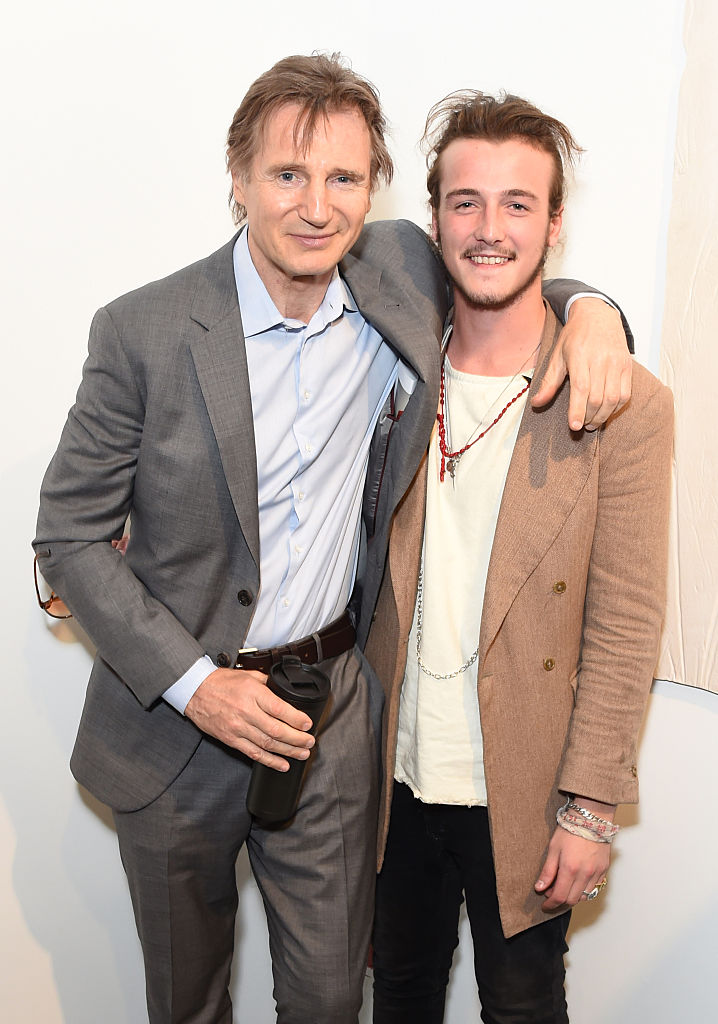 A few years ago, Micheál changed his surname to honor his late mother. He became known as Micheál Richardson professionally. Of this change, he said, "It was mainly like a homage to my mother, a way to carry her with me. Going into this industry, carrying her last name, it definitely inspires me, and it is also comforting."
As for speculation that Micheál's decision caused discord between him and his father, Micheál was quick to dismiss these rumors. Liam Neeson even talked about how he not only supported his son's decision but applauded it.
Everyone in their family appreciated Micheál's decision especially his maternal grandmother Vanessa Redgrave.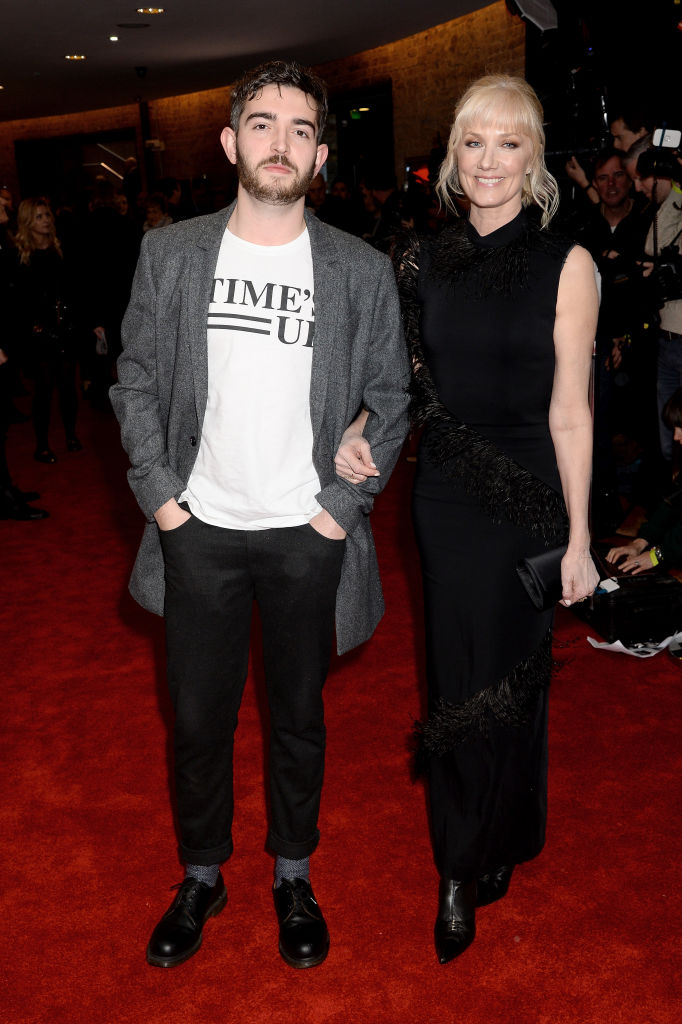 As for Micheál's younger brother, Daniel Neeson, he prefers to stay on the other side of the camera. Daniel studied acting and digital media and works mostly in production.
But in 2016, he launched an eco-friendly clothing brand which was a surprise not just to those around him but also to himself!
Daniel said in an interview, "I was a massive athlete. I loved to play sports like hockey and soccer, tennis and football and all of that. I always wanted to be a producer in the entertainment industry or a hockey player or something like that."
Natasha Richardson's life ended too soon but perhaps the actress would find comfort in the fact that her sons turned out perfectly.
Share the story about Natasha Richardson and Liam Neeson's love with your friends and family to inspire them!