The eagerly awaited documentary about beloved actor Michael J. Fox made its debut at the Sundance Film Festival in Park City at the beginning of this year.
The movie, which was directed by Oscar-winning filmmaker Davis Guggenheim, follows the life of the actor who became famous in the 1980s after appearing in classic films like Back to the Future and television shows like Family Ties.
Young Michael took a long time to come to terms with the truth, but once he did, he made the choice to embrace it and make the most of his life despite the challenges the illness presented.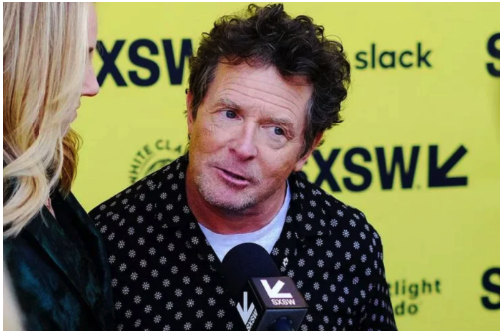 Historically, the 61-year-old has projected positivity about his Parkinson's diagnosis, but he has never hidden the toll it has had on his health and well-being.
"Parkinson's sucks, but it's a great life, so thank you for it," the actor said. "Pity is a benign form of abuse. I can feel sorry for myself, but I don't have time for that. There is stuff to be learned from this, so let's do that and move on," he contined.
"My fans have basically given me my life. I wanted to give these people who have done so much for me my time and gratitude. It was great for me to hear from all of you."
In the past, the Spin City star spoke of the decision to continue making movies following the diagnosis and said, "I have no regrets. You do what you have to do, but you do not want to kill yourself. And that's when I stopped."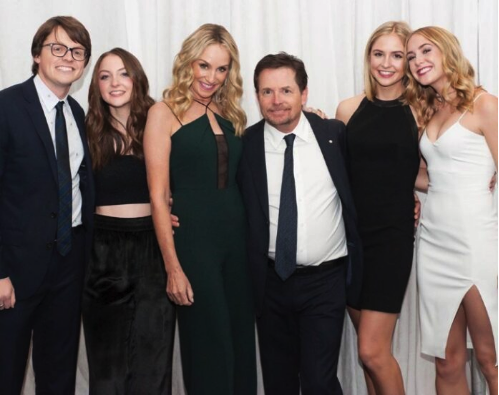 In a recent interview, Fox addressed his mortality, noting that living with Parkinson's disease was "getting tougher."
"I'm not gonna lie. It's gettin' hard, it's gettin' harder. It's gettin' tougher," Fox told CBS Sunday Morning anchor Jane Pauley.
"Every day it's tougher. But, but, that's, that's the way it is. I mean, you know, who do I see about that?"
He also mentioned that he recently underwent spinal surgery after a tumor on his spine was discovered. While it was harmless, it impacted his ability to walk and caused him to tumble.: "[I] broke this arm, and I broke this arm, I broke this elbow. I broke my face. I broke my hand," Fox told Pauley.
"You don't die from Parkinson's. You die with Parkinson's," Fox concluded. "I've been thinking about the mortality of it. … I'm not gonna be 80. I'm not gonna be 80."
Fox's battle with the brain disorder, which he was diagnosed with in 1991 after noticing a tremor in his pinkie finger, has once again come to the fore in the lead-up to the release of his new documentary Still, which chronicles the actor's life over the past three decades.
As per reports, he admits in the film: "I'm in intense pain. Each tremor is like a seismic jolt."
He elaborated on the statement in a new interview he said: "It's not so much pain from the movement, but from the not moving. It's when you freeze, and in that freezing that not-movement becomes infused with all this energy and it becomes this burning, impending thing that never happens.
"I don't want to get the violins out. I've broken my hand, my elbow, my humerus, my other humerus, my shoulder, my face and some other s— too. And all that stuff is amplified by the electricity of the tremors. So, yes, it hurts a lot. But what you learn is that nobody gives a s—. It's just life. It doesn't matter. You suck it up and you move on. And there might be a story to tell in it. But only that. There's no chit that you can present to a window for a refund."
He made a commitment to his fans that he would stay put despite everything going on in his life.
"The depression is [not] so deep that I'm going to injure myself … it always comes back to a place where I go, 'Well, there's more to celebrate in my life than there is to mourn.' The pain speaks for itself. You either tolerate it or you don't. And I'm not going anywhere."
Watch Fox's documentary trailer below (or click here):
Join us in wishing Michael J. Fox the best of luck in the future and let us know what you think in the comments section below.
Share this post on social media to help us achieve our objective of keeping people updated on the newest news and entertained!