Miranda Lambert has finally spoken out about a video shot by an audience member at her recent concert… And she doesn't seem to be sorry about it.
On Saturday, July 15, the 39-year-old was on stage performing at her Velvet Rodeo Las Vegas residency when it all started.
Lambert paused her performance of her hit song Tin Man to address the audience after witnessing a couple of girls taking photographs on their phones.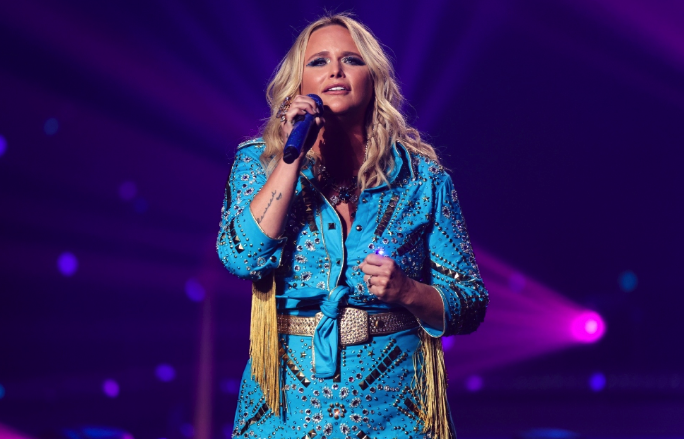 The Texas native expressed her displeasure with the girls, believing they were more concerned with taking pictures than with listening to the song. She pointed to a section of the audience and said: "I'm gonna stop right here for a second… These girls are worried about their selfie and not listening to the song. It's p***ing me off a little bit."
The country singer received cheers from many attendees as she continued: "I don't like it, at all. We're here to hear some country music tonight; I'm singing some country damn music." Lambert then asked the group to sit down and suggested starting the song again.
The audience's reaction was a little mixed when she resumed singing. Some people applauded, cheered, and whistled in support of the performer, while others protested and departed the venue.
A TikTok video of the incident went viral, garnering thousands of comments from the online community. Opinions were mixed, with some praising Miranda others doubting her reaction. Others were more sympathetic, saying that fans should pay attention to the performers they paid to see.
Lambert, on the other hand, apparently has no remorse about how she handled the issue, as she recently commented on it.
During another performance at her Las Vegas residency, the country singer noticed someone in the audience wearing a T-shirt that said: "Shoot Tequila, Not Selfies." Lambert seemed amused by the reference, telling the fan: "That's bada**."
As she read the wording on the shirt to the audience, who clapped wildly, she pointed to the fan.
"She did it, I didn't," Lambert laughed, seemingly acknowledging the controversy surrounding the original selfie incident.
The singer went down to compliment the guy wearing the clothing, then drank half a shot of tequila and passed the rest to her guitarist, Ethan Ballinger.
Her new remarks appear to be the first time she has publicly acknowledged the selfie incident, which has ruffled many feathers and divided many followers.