We all go through the natural process of aging. However, society appears fixated on the desire to appear as young as possible.
Wellness programs keep us as fit as someone 20 years younger than us, and there are innumerable creams and serums that advertise a "healthier, younger" version of ourselves.
However when it comes to embracing our true age, few seem interested.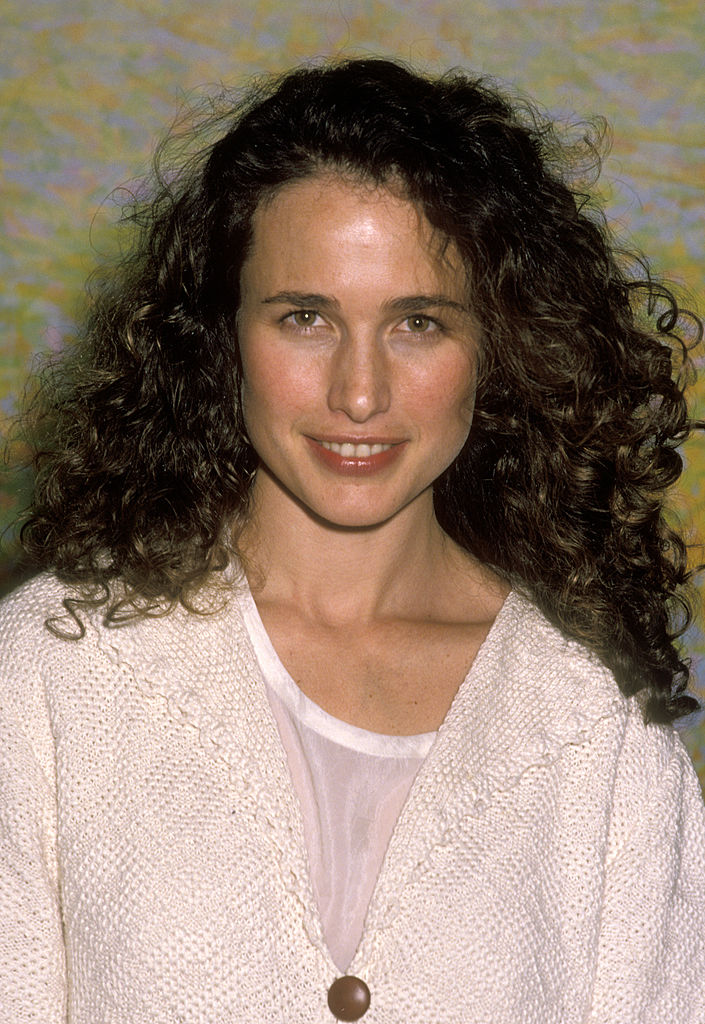 "Aging is something that you either have to decide that you like or you don't. It's a choice," Andie MacDowell remarked.
Although the 64-year-old actress has always been the epitome of beauty, a reporter began to doubt her appearance as she approached 40. MacDowell started to embrace her new look rather than relying on any of the tens of thousands of products available on the market to keep up her glowing appearance.
"…it's just a different kind of beauty."
Andie MacDowell's career began when a Wilhelmina Models representative approached her while she was visiting Los Angeles. She signed a contract with Elite Model Management in New York City in 1978.
She worked as a model for Vogue at the beginning of the 1980s and was featured in a number of Yves Saint Laurent, Armani perfume, Mink International, Anne Klein, and other commercials. Her role in Greystoke: The Legend of Tarzan, Lord of the Apes, was made possible by a string of Times Square billboards and Calvin Klein television advertising.
Andie began transitioning from modeling to acting following her first acting role.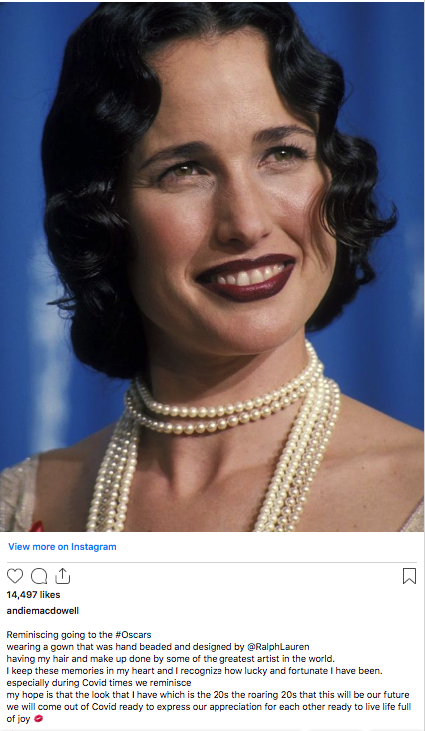 She continued to work as a model while making more film appearances. She has been a brand ambassador for L'Oreal since 1986 and has appeared in print and television advertisements for the company.
But as time went on, younger performers began to take on the prominent roles that MacDowell had previously played. She discussed her wish to work in 2016 despite being rejected.
"I take really good care of myself and I insist to not go away. I want to work because it brings me a sense of self worth and dignity, I like my job. I may not be the lead or I may not get the starring roles that I used to because so many movies revolve around youth, but I refuse to go away because I enjoy it. I always find a way to get work. It may not be the best parts I used to get or it may not be as easy, but I'm still here."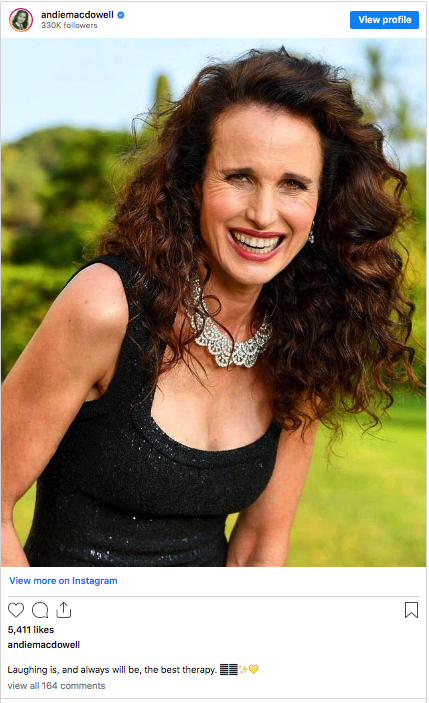 Hollywood wasn't just looking for younger actors; they also sought younger faces.
Shortly after the now 64-year-old actress turned 40 a reporter asked her how it felt to grow older and "lose her beauty."
"I just couldn't believe it," MacDowell said. "I told her I really don't feel like I'm losing my beauty, it's just a different kind of beauty."
"We evolve and we age, and this is part of the process," she said. "Aging is not about losing your beauty."
After going through certain changes during the epidemic and more than two decades after that question, MacDowell is now enjoying her attractiveness.
"My hair started going silver during COVID, and my daughters were staying next door to me … so they saw me all the time and they would say to me, 'You look badass and you've got to keep this,'" she said.
Gray hair is a telltale indicator of age, but MacDowell "fell in love" with her new appearance and chose to embrace it wholeheartedly.
"I have to say, I've never felt more beautiful. I'm not saying that everybody has to go do this … but it suits me."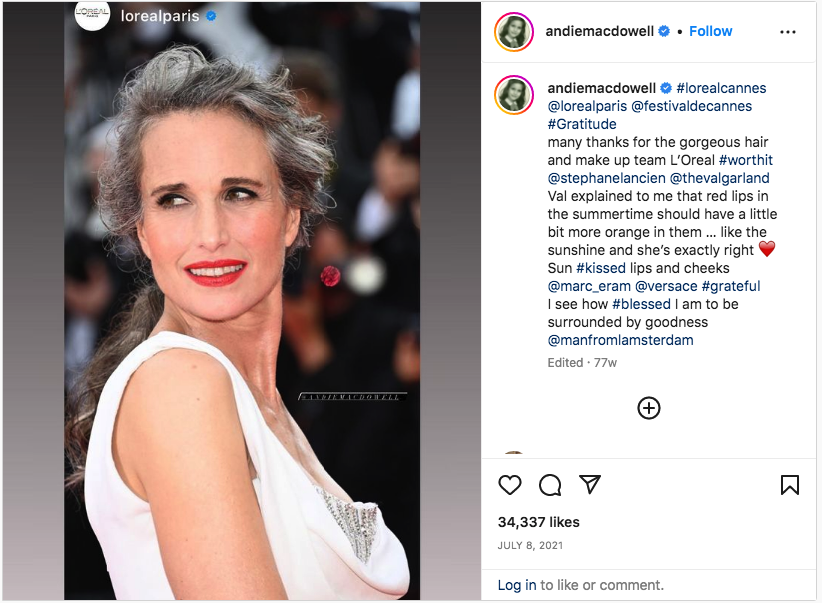 She acknowledges that going through those experiences hasn't always been easy, but she's hopeful other women can learn to embrace the bodies they were given and the changes they endure over their lifetimes.
"It's a journey, but you can't go back in time. I don't want to pretend to be what I'm not and have never been ashamed of my age. I want to be positive about right where I am at each stage of my life," she explained.
One thing is for sure, we'll all experience aging.
"I think aging is something that you either have to decide that you like it or you don't. It's a choice," she said in the NPR interview. "I like that people are comfortable with me getting older. I think that's an important message for all of us that we get older and we are beautiful."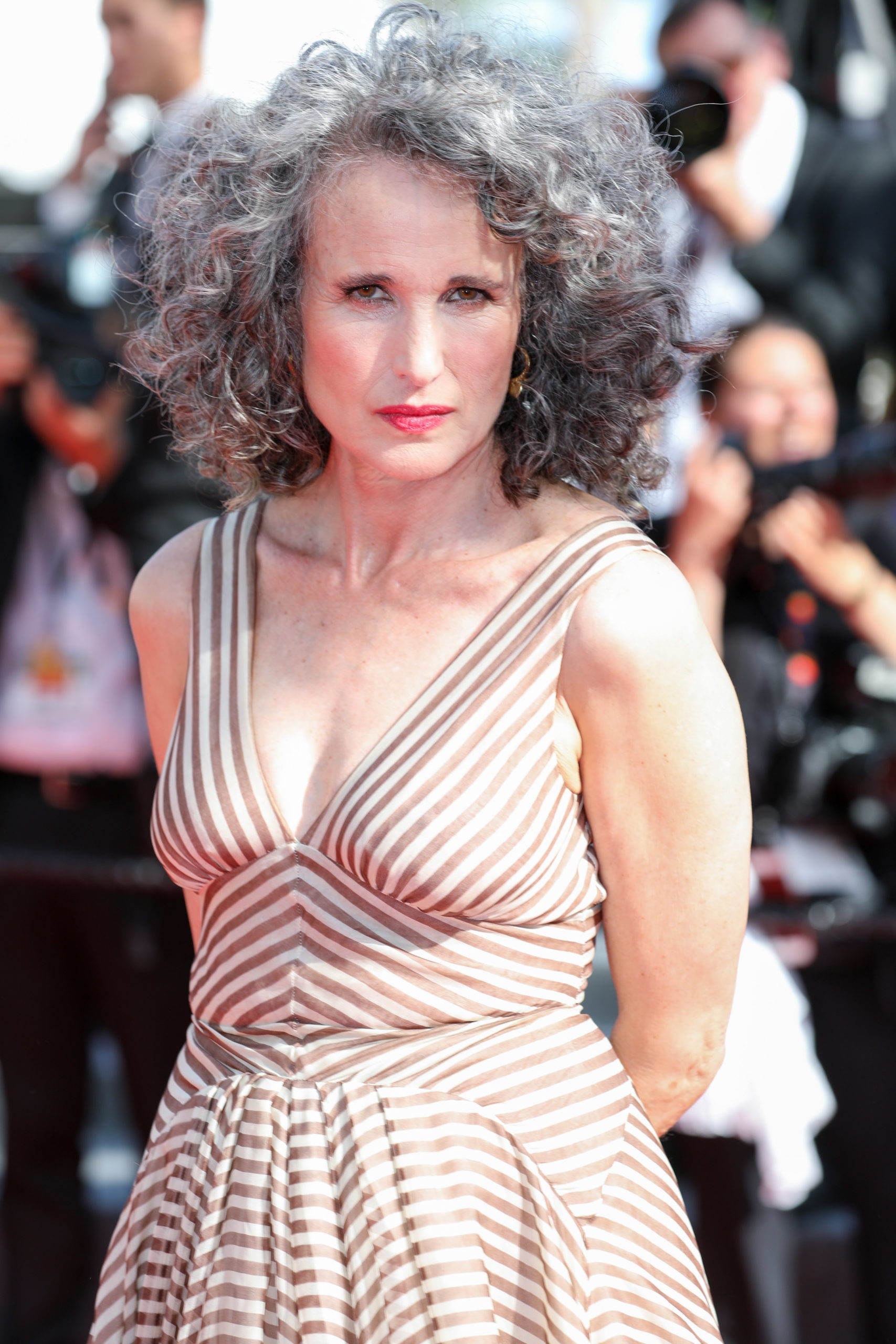 It can be hard to accept growing older, but seeing others accept and love beauty at all ages does make it easier.
Please share if you're an Andie MacDowell fan!