Sharing your interest with your child is the best feeling there is.Indiana "Indy" Feek would perform onstage with her parents Rory and Joey Feek when she was a young child.
Rory continued to perform even after Joey's death from cervical cancer when Indy was just two years old, and the young Indy continued to share the stage with her father.
Indy didn't express a desire to perform with her father until just recently.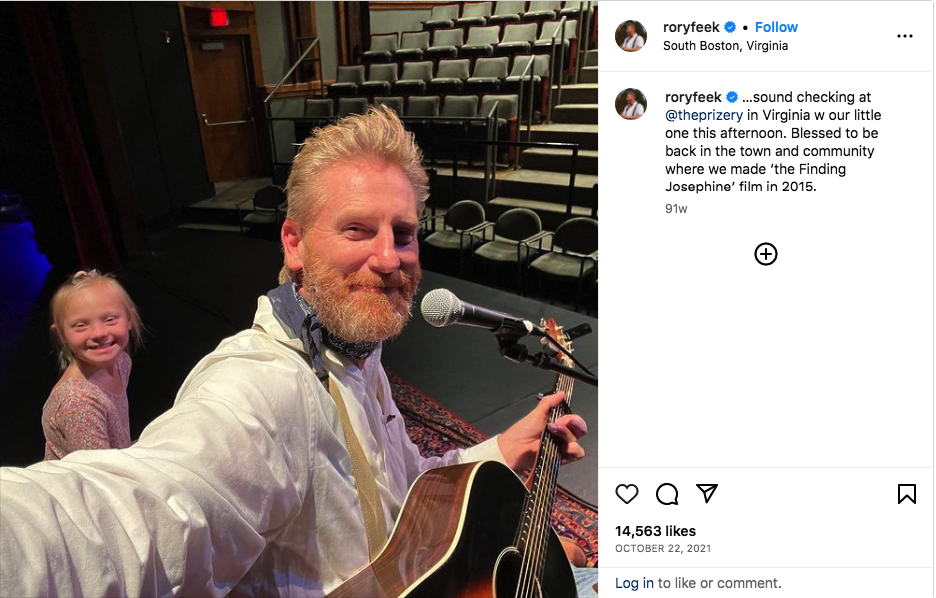 "It didn't take me but a moment to think of which song it should be – one that I've known and loved for years. Actually for decades," the county singer wrote on his blog.
When his oldest daughter Heidi was Indy's age, Rory taught her a song and assisted her in learning the lyrics.
Shel Silverstein's "Daddy What If" is the song. He wrote down the lyrics in text form and then made illustrations next to the lines that Indy would sing.
Due to the fact that Indy refers to him as Papa, Rory also modified the words from "Daddy" to "Papa". Indiana used every opportunity to practice.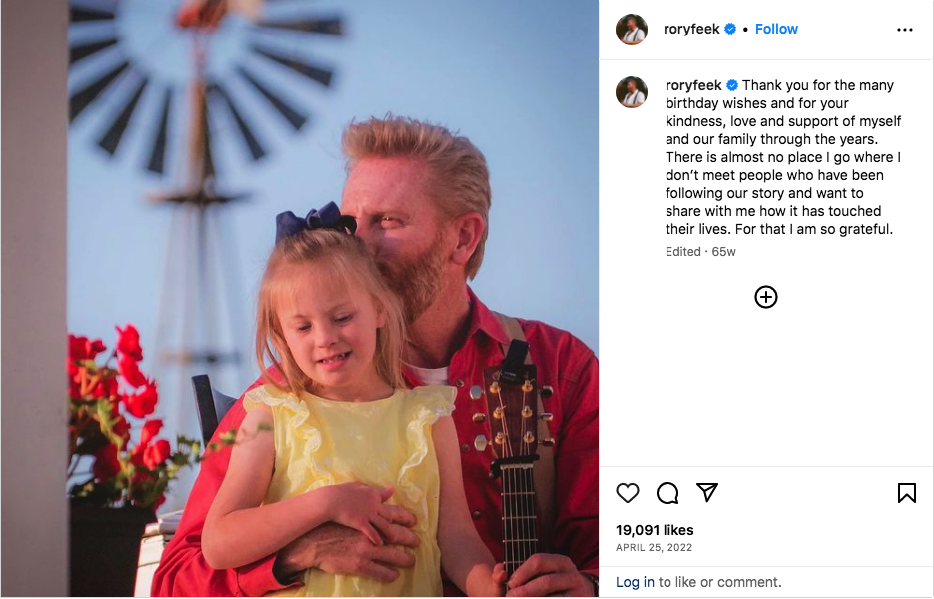 "She was so proud of herself and so happy that she could sing a real song with her Papa."
"By Christmas time, she was joining me on stage to sing it in front of the room full of folks who'd traveled from all across the country to be with us… and oh, what a special moment it was for her, for me, and for the surprised people in the concert hall," he wrote.
Rory began to reflect after their wonderful onstage performance. What if a studio was used to record the song? What if they produced a video specifically for it? Rory shared the father-daughter duo's special song in observance of Father's Day.
This morning, Jack, Joey's father, and my own father come to mind. And of my older daughters, Heidi and Hopie, as well as the privilege God gave me as Indiana's father.
Naturally, I'm also thinking of Joey and how much she would adore this situation. to listen to our small child sing along with her father and observe what a stunning young woman she is growing into. And to understand that her daughter carries on her mother's musical legacy.
Their duet was so touching and wonderful. I'm hoping this isn't the last time Rory and Indy perform a duet.
Please share!