You've definitely heard a lot about "wars" between husbands and mothers-in-law; the cause of these conflicts is unknown, but we've all at least witnessed them in movies.
In spite of the fact that this story is about a guy and his mother-in-law, its moral is one of acceptance, on the lesson his mother-in-law taught him: to recognize people for who they truly are, not for what we wish them to be. The two initially did not get along very well, and it appeared to him that she was aggressive and did not like him. However, his love for his wife was too great for him to allow himself to become frozen in the face of a challenge.
After all, acceptance is one of the fundamental elements of real love. A ccepting the differences, flaws, and faults that when combined create the person that makes us feel complete. The story that follows is really touching.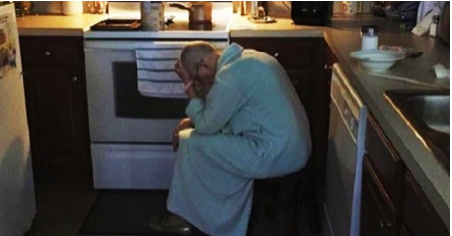 It tells the story of a woman who had numerous hardships throughout her life but persisted in fighting even though she had every reason to give up and concentrate on her issues. She continued and looked after everyone.
"This is Sharon.
I learned from her that it's crucial to accept people for who they are, not for what you want them to be.
My mother-in-law made it difficult for me to understand her when I first met her. She appeared to be behaving rudely demanding and aggressively. But I welcomed her into my family because I understood how much she meant to the love of my life. I still had no idea who she was after 7 years.
When my ex-wife was diagnosed with leukemia at the age of 30, with just a 10% chance of survival, when our world was wrecked and changed forever, Sharon calmly and firmly assumed the position for which she was born. She relocated to our home with her husband, who had sustained an injury during the Vietnam War, to work as my wife's nurse. She transported both of the family's patients to the more than 300 doctors they required, handled hundreds of prescriptions, performed the majority of our shopping over the course of two years, prepared all of our meals, washed all of our clothing, cleaned us, and made sure we were all okay at all times. And she did this even after receiving a cancer diagnosis while providing care for another person. she had her breast removed. he was also receiving chemotherapy. While working, she slowly sings. She speaks up on her own when no one would listen, and she moves through each day with dignity and humility. I took this image one day before heading to work. She was unaware that I was there.
Friends, this is what greatness looks like when everything is serene and peaceful. Waiting for her daughter's oatmeal to be prepared for the 300th time since she became ill. Chemotherapy caused her to lose her hair. Despite having every reason to give up, she chose not to. Not everyone gets the privilege to live with a superhero. And each day I am grateful beyond measure for it."