Most people have gone on dates with people they believed they would click with, only to learn later on that they had been ghosted. No matter who you are, it is very demoralising, but when your spouse does it, it is even worse. Australian Isabelle Glastonbury recounted her personal tale of how her husband simply got up and went without saying anything.
In 2015, Isabelle Glastonbury believed she had found the love of her life. She started dating a Texas-born man, whose identity has remained hidden. In 2018, they were married in a lavish fantasy wedding that her parents paid for. While he awaited approval of his spousal visa, they returned from the United States to Australia and shared an apartment.
Isabelle is extremely fortunate to have loving and kind parents who not only paid for the wedding but also contributed an additional $10,000 to assist Isabelle's ex-husband with the cost of the entire application procedure.
The visa was approved in 2021, just under 2.5 years later. Ironically, while most visa approvals signal the start of new adventures, in Isabelle's case, it brought her entire world to a grinding halt.
One day later, she got home, and her husband had left, taking "about 90 percent of his things" with him. "I tried logging into our immigration accounts, I had been locked out of everything, my credit cards were maxed out, and I was blocked on his phone, none of my calls or messages going through." She explained.

"He ghosted everyone – all of our mutual friends, the best man from our wedding and his own family, no-one knew where he was." Isabelle further disclosed.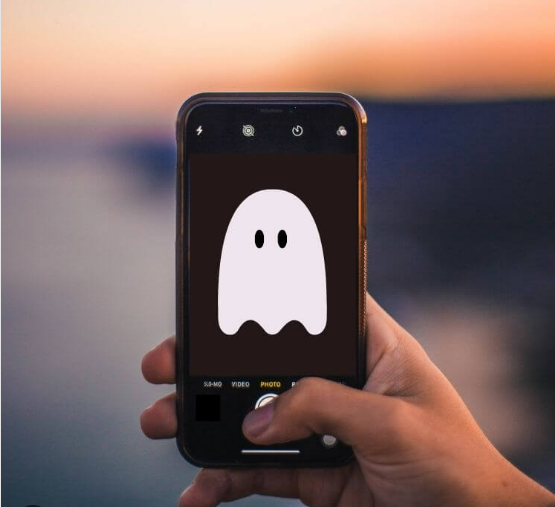 Noting the Signs
In light of the fact that she eventually looked back and admitted she should have anticipated that, hindsight is a really potent tool.
"He had become distant and started disappearing at night, I felt like I was married to a complete stranger." She shared. The couple had a brief face-to-face shortly after where he vaguely explained he "had to be single".
Several friends and family members reported him to immigration in the interim, but nothing happened. He has so far been permitted to remain on the visa that her parents paid for. "So many people reported him to immigration, and nothing happened," she said. "I have such a problem with the visa situation, literally people can leave and have no repercussions or be forced to have any accountability."
Probably feeling deceived and having some trust difficulties as a result, Isabelle picked up the pieces of her life and continued on. Eventually, she would rekindle her romance with her high school love. Mason, a baby boy, was recently born to her and her new, old love.
The relationship is strong, and Isabelle openly shared her experience in order for other women to learn not to "turn a blind eye to their spouse's suspicious behaviour."
Information about Being Ghosted
Being ghosted is actually quite common, thus several tests and research have been conducted to learn certain things.
First, what causes somebody to be ghosted?There are five typical reasons why someone could "ghost" another individual, according to Psychology Today.
Convenience. It's much easier to ghost someone than it is to step up and be accountable. After all, having a face-to-face could lead to an emotional encounter and most people struggle to face their own emotions, let alone the emotions of someone they've just hurt.
Attractiveness. This one applies mostly to online dating. It's what happens when a person finds someone else, they're more attracted to or compatible with, and just stops responding, rather than just communicating about where they stand.
Negative Valence interaction. Essentially, stating they had lost interest after their partner did something questionable or unfavorable.
Significance. People ghosted others based on how few dates they'd gone on or how casual the relationship was.
Safety. While this is obviously a potentially justified reason, it's still important to note.
Additionally, a few participants mentioned having poor communication skills as a result of social anxiety or low self-esteem.
Second, what effect does being ghosted have on the heart or brain?Unsurprisingly, when someone ghosts them, they are left with a lot of issues, such as:
Low self-esteem.
Mistrust.
Confusion
Betrayal
Lack of Closure or Clarity
Self-Blame
Rejection
Low self-worth
Guilt or Remorse for Unknown Reasons (If I'd just…differently, then maybe…)
Inhibited Ability for Future Intimacy
Coping with Being Ghosted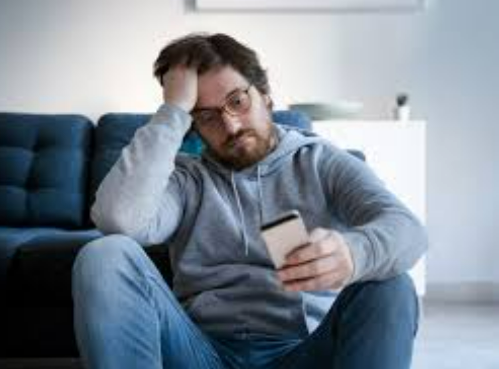 What coping mechanisms can you use to ease the agony of being ghosted?Many will assist to lessen the pain of being ghosted, albeit some are easier said than done.
Don't Blame Yourself. Without closure or an explanation, it's easy to take on the weight of a failed relationship. However, in most cases, a person who's been ghosted, did nothing to provoke that.
Bask in Self-Love. This can help mend a broken heart and give you a newfound sense of confidence.
Seek Professional Help. Being ghosted is a form of emotional abuse so seeking support from a professional can give clarity on things that play games with the mind.
Stay Busy. Keep yourself occupied so your mind and heart stay busy. Pursue an old passion or find new hobbies to enjoy.
Move On. By moving forward, you'll be able to remove any power the person who ghosted you may have over you or your life.
Being ghosted is an all-too-common occurrence that can actually result in greater suffering and harm than simply having a direct, forthright, and honest discussion about everyone's positions.